In the past few years more and more companies talk about Social Media Marketing. In fact, some of them invested in it and the results were quite significant.
So, in this article, we will try to explain what Social Media Marketing is and why it consists of a very important investment opportunity during those difficult times we are going through.
Social Media are online communities, in which common people participate, in order to meet their need for communication.
More specifically, social networks enable a user to communicate quickly and with the minimum required effort with hundreds or even thousands of other users, through their computer or mobile phone.
Social Media Marketing is the use of Social Media Platforms to connect a company with its audience in order to develop its brand, increase sales, as well as the audience that visits its site.
Of course, for this to happen and for companies to achieve the desired result (sales), they will have to publish content that is of good quality, original and interesting. They also need to understand the needs of their audience and interact with them.
Because everyone is there! For example, nowadays Facebook lists about 6,270,000 users in Greece and more than 2.5 billion worldwide. Because Social Media are far more effective in terms of projection and maintaining a good consumer-business relationship than using any other way of promotion. Because it is the first time in history that consumers are able to connect directly with the brands and also express themselves freely. This is exactly what sets Social Media apart from other forms of promotion. A friendlier profile is being created. A friendlier profile is being created. This happens precisely because Social Media are naturally a more relaxed, interactive, and humane way of communication. So, the presence of a business in Social Media gives the consumer the belief that they can interact more easily, that the business is closer to them and that it is available to reach at any time. However, both sides can be benefited from this. Companies receive immediate and first-hand feedback and thus they can improve possible problems or mistakes. As a result, companies offer better services and products and therefore consumers are kept satisfied.
It is extremely interesting how, during the lockdown period, Social Media generated the interest of internet users and their use increased, with a growth rate of about 58%. People were informed about this new situation and faced it almost exclusively through Social Media. They acquired new habits concerning their communication with friends and the outside world, but also in their consumer habits that were covered almost entirely through the internet.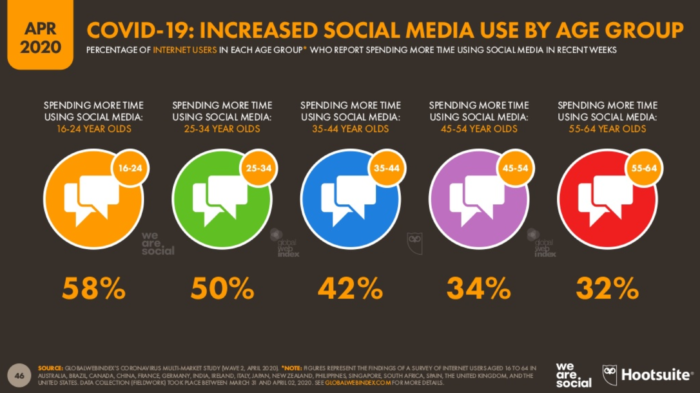 Investing in an integrated and proper Social Media Marketing strategy is as necessary as ever! This is because, in addition to the conditions we are currently experiencing, Social Media are the perfect link between consumers and brands. It's the trend of the season; it's the best way for the world to come together!
Have questions? Contact us here!
Top